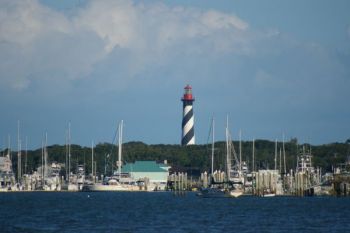 A detailed logbook helps gather information to keep the pleasure in boating!
Additional Images

Now that you have your perfect boat, like most boaters you start amassing marine-related things. Don't forget your logbook. But what is the purpose of a log book and why might it be important?

You may want to start with the factory published one size fits all logbook. Or maybe not...A log book is not a requirement of the US Coast Guard or any other regulatory body for the non-commercial boater. But, it can be a very helpful reference tool for you and your pleasure boat.

So before you buy the beautifully leather-bound official marine log from your favorite boat store ask yourself these questions:
Does it fit/describe your vessel?

Where will you keep it for quick & easy access?
Does it have room for the correct number of engines?
Fuel tanks?
Water tanks?
And how useful is it for the way you boat?
Is there a separate section to include trips taken?
How easy is data collection for consumption of fluids and perishables?

Aboard a commercial vessel a logbook is required. During my time operating industrial marine boats in the oil field we had a rough log which was hand written and a finished log, which was written after the fact in a clearer, concise and legible manner. This finished log could even be computerized. If any issue were to be investigated the rough log was the copy everyone wanted to see. It had real and unfiltered information. The finished log could have been "cleaned up".
Most of you who are reading this are pleasure boaters so we can make our log book however it works for us. The logbook can be your tool to track and trend many topics including fuel burn and oil consumption. Some pleasure cruisers also like a separate guest log and even a mechanical/maintenance log, thereby giving you three logbooks to maintain.
Remember that boating is supposed to be fun so do whatever brings you joy. And before you make any decisions we ask you to consider this: trim down the paperwork. And while some may love data collection, be sure that you make time for actually boating after all the data collection is done!
You can begin by actually creating your own logbook, something that fits your boat and personality. Print out a few copies on heavier copy paper- 24lb, not the ordinary 20lb copy paper. Make it a three hole punch and put into a nice binder. This can be a work in progress until you find your comfort zone for data collection. If you come to our Ask Captain Chris Seminars we will show you one of our rough logs from our pleasure boat so you can see what worked for us.
Layout the daily facts you want to document, make them user friendly and just fill in the blanks. Begin every morning as you perform your fluid checks and complete the daily form at the end of your cruise after engine shutdown.

Soon you will be able to determine your fuel burn, oil usage, filter replacements and even repairs made before, during and after your trips. With this data you can make inventory decisions based on the trends you recorded over the weeks and months.
In an open space on that same page or maybe the flip side, you can fill in guests names, their contact info and their emergency contact info. This is a good foundation for filing a float plan which you can learn a bit more about here in another of our Ask Captain Chris articles. Having a place to check that your Float Plan is opened/closed is a good reminder too.
Documenting your start and stop locations with a place for commentary is terrific for referencing even years later. Have we been here before? Did we enjoy that marina or anchorage?  As we continued cruising we used the Statute Miles along the ICW in addition to the names of ports and anchorages.
Start making a sample of your perfect log sheet or email us and we can send our first version straight to you, free. Use it, adjust it, tailor it or toss it and start your own with deference to your boat and your needs and share with other boating friends.
Ask Captain Chris how a logbook can help you be a better boater- 772-205-1859